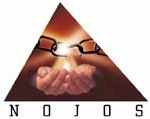 Update:
NOJOS GOALS 2005**
NOJOS GUIDING PHILOSOPHY
Revised for 2002-2003



HOLISTIC INTERVENTION OF SEXUAL ABUSE
ENHANCE THE PROFESSIONAL FIELD OF KNOWLEDGE
DEVELOP AND SUSTAIN THE QUALITY OF THE STATEWIDE CONTINUUM OF SERVICES AND CARE
UTAH STATE JUVENILE SEX OFFENDER AUTHORITY (JSOA)
SUPERVISE AND COORDINATE THE EFFORTS OF LAW ENFORCEMENT, THE DIVISIONS OF YOUTH CORRECTIONS, MENTAL HEALTH, CHILD AND FAMILY SERVICES, AND SERVICES FOR PEOPLE WITH DISABILITIES, THE STATE OFFICE OF EDUCATION, THE JUVENILE COURT, PROSECUTION, AND JUVENILE SEX OFFENDER
INTERVENTION AND TREATMENT SPECIALISTS.
COORDINATE AND DEVELOP EFFECTIVE AND COST-EFFECTIVE PROGRAMS FOR THE TREATMENT OF JUVENILES WHO SEXUALLY OFFEND.
C. ADMINISTER THE DEVELOPMENT OF A COMPREHENSIVE CONTINUUM OF JUVENILE SEX OFFENDER SERVICES.
   ADMINISTER THE DEVELOPMENT OF PROGRAMS TO PROTECT THE COMMUNITIES FROM JUVENILE SEX OFFENDING AND OFFENDERS.

   IMPLEMENT FULLY THE COMPREHENSIVE AND DETAILED PLAN WHICH SHALL INCLUDE PROVISIONS FOR THETYPE OF SERVICES BY LEVELS OF INTENSITY, AGENCY RESPONSIBILITY FOR SERVICES, AND PROFESSIONAL QUALIFICATIONBS FOR PERSONS DELIVERING THE SERVICES.  THE PLAN SHALL ALSO INCLUDE DETAILED OUTCOME MEASURES TO DETERMINE PROGRAM EFFECTIVENESS.
THE CENTER FOR SEX OFFENDER MANAGEMENT (CSOM)
SHARE APPROACHES TO S.O. MANAGEMENT
EXAMINE S.O. MANAGEMENT PRACTICES
ENCOURAGE ENHANCEMENT OF STRATEGIES
ENCOURAGE COLLABORATION
PRIORITIZE VICTIM SAFETY
EMPHASIZE PUBLIC SAFETY AND OFFENDER ACCOUNTABILITY
VALUES ARE CLEARLY ARTICULATED
VALUES ARE CARRIED OUT THROUGH AN ARRAY OF MANAGEMENT STRATEGIES AND WELL TRAINED, SPECIALIZED STAFF
A COLLABORATIVE PROCESS, POLICY AND EVALUATION PROCESS
SHARING OF IDEAS, INFORMATION AND RESOURCES
            A COLLABORATIVE TEAM

            A WRITTEN STATEMENT OF MISSION , VALUES, AND GOALS

            A SPECIFIC WORKPLAN

            COLLABORATION WITH CSOM

            PROVIDE TREATMENT AND SERVICES TO OFFENDERS AND FAMILIES

            COMMITMENT  
PRIORITIES 2002-2003
TRAINING:
PRIMARY GOALS:
            **** "RAMS" RECOGNITION, ASSESSMENT, AND MANAGEMENT ****

            EDUCATE ON  "EMPOWERING THE RESOLUTION CONTINUUM                WITH FAMILIES EXPERIENCEING SEXUAL ABUSE".

           LINE STAFF   ACADEMY (CLINICAL AND SUPERVISION TRACK)

          ADVANCED ACADEMY
DIVISION OF YOUTH CORRECTIONS ( BASIC ACADEMY-
QUARTERLY, STATEWIDE FUNCTIONAL CONFERENCES)
DIVISION OF CHILD AND FAMILY SERVICES,
JUVENILE COURT CAREER TRACK (QUARTERLY)
NOJOS' INTENSIVE (TROUBLED YOUTH PRE-CONFERENCE)
WORKSHOP ON THE MEDICAL MANAGEMENT OF S.O.'S
DD/MR JSO SPECIFIC CONFERENCE,
PRESERVING THE INNOCENCE OF CHILDREN SUZANNE BUCHANAN (SEX
OFFENDERS IN THE CLASSROOM)
CRITICAL ISSUES IN CHILDREN'S MENTAL HEALTH
CHILDREN AND LATENCY AGE YOUTH WITH SEXUAL BEHAVIOR PROBLEMS
TRAINING WITH/FOR EDUCATION SYSTEMS
NEW EVALUATION AND RISK ASSESSMENT TOOLS
COVERT AND OVERT BEHAVIORAL CONDITIONING TECHNIQUES
SPECIALIZED CASEMANAGEMENT TRAINING ON JSO'S
LAW ENFORCEMENT TRAINING ON JSO'S (POST)
            DEVELOP A SPEAKERS BUREAU

            TRAINING WITH/FOR DSPD FOCUSED ADHD AND JSO TRAINING

            ESTABLISH CONTINUUING EDUCATION CREDITS
RESEARCH:
PRIMARY GOALS / ONGOING GOALS
            ****OUTCOME MEASURES / RISK ASSESSMENT****

                            RESEARCH OF AN ACTUARIAL TOOL FOR JSO RISK ASSESSMENT

                            LEVEL 8 (SECURE) RECIDIVISM

                            LEVEL 7 PSYCHIATRIC RESIDENTIAL SO RECIDIVISM

                            LEVEL 6 (RESIDENTIAL) CONTINUING RECIDIVISM STUDY

                            LEVEL 6 (RESIDENTIAL) LONGITUDINAL / QUALITATIVE TREATMENT
IMPACT STUDY
CONTINUATION OF JUVENILE PLETHYSMOGRAPH TESTING AND
RESEARCH
SUMMARY INFORMATION ON POLYGRAPH USE WITH JUVENILES
IMPACT OF THE WORK ON STAFF
BEST PRACTICE: GROUP, INDIVIDUAL, FAMILY…
LEVEL 6 (RESIDENTIAL) DEVELOPMENT OF PRE- AND POST- OUTCOME MEASURE STUDY
LEVEL 4/6 (FEMALE RESIDENTIAL) UTAH STATE UNIVERSITY
            10 YEAR RECIDIVISM STUDY

            USE OF SEXUALLY EXPLICIT MATERIALS BY JSO'S IN TREATMENT
POLICY AND PROCEDURE DEVELOPMENT:
PRIMARY GOALS:
****REVISE AND UPDATE THE THIRD EDITION OF THE UTAH STATE
JUVENILE SEX OFFENDERS PROTOCOLS AND STANDARDS
MANUAL****
**** FORMALIZE THE CERTIFICATION REQUIREMENTS FOR JUVENILE
SEX OFFENDER THERAPISTS (CLINICAL AND AFFILIATE STATUS) ****
POSTION STATEMENT REGARDING THE 18 TO 21 AGE RANGE OF SEX
OFFENDERS POSITION STATEMENT ON YOUTH THAT OFFENDED SEXUALLY AS A
JUVENILES BUT WERE NOT CHARGED UNTIL THEY WERE AN ADULT
DEVELOP GUIDELINES FOR EMPOWERING THE RESOLUTION
CONTINUUM WITH FAMILIES AND COMMUNITES EXPERIENCEING SEXUAL ABUSE. (ERC)
SECONDARY GOALS:
PROVIDE FOR A CLINICAL AUDIT (REVIEW) FOR LEVELS 3,6,7 AND 8.
POSITION STATEMENT ON THE REGISTRATION AND NOTIFICATION OF
JUVENILE SEX OFFENDERS. EDUCATE AND PROVIDE TRAINING.
DEVELOP BEST PRACTICE GUIDELINES FOR SPECIALIZED JUVENILE
COURT PROBATION OFFICERS.
WRITE TRAINING PROTOCOL AND GUIDELINES FOR PROCTOR AND FOSTER
CARE SERVICES
POSITION STATEMENT REGARDING LENGTH OF STAY, NUMBER OF
TREATMENT SESSIONS AND REIMBURSEMENT EQUITY
POSTION STATEMENT OF COVERT AND OVERT BEHAVIORAL
CONDITIONING
LEGISLATIVE DIRECTIONS:
PRIMARY GOAL:
            DEVELOP LELGISLATION TO ALLOW VERY YOUNG CHILDREN WITH
SEXUAL BEHAVIOR PROBLEMS TO BE FOLLOWED THROUGH THE
COURT TO ENSURE APPROPRIATE SUPERVISION AND TREATMENT
WITHOUT NECESSARILY ESTABLISHING DEPENDENCY OR
DELINQUENCY STATUS.
CHILDREN IN NEED OF SERVICES (CHINS) OR FAMILIES IN NEED OF SERVICES (FINS)
DEVELOP AND SUSTAIN THE QUALITY OF THE STATEWIDE CONTINUUM OF SERVICES AND CARE:
DEVELOP IMPROVED AND INCREASED AFTERCARE PROGRAMMING ECR)
INCREASE FUNDING OPTIONS FOR LEVEL 3 PROGRAMMING
REDEFINE LEVEL 4 JSO PROGRAMMING
DEVELOP A RESOURCE LIST FOR INTERVENTION WITH YOUTH INVOLVED
  WITH NOJOS  LEVEL'S ONE AND TWO.
IMPLEMENT THE PROTOCOL FOR THE USE OF THE POLYGRAPH WITH JUVENILES
SECONDARY GOALS:
STATEWIDE JUVENILE SEX OFFENDER SPECIFIC COMMUNITY AND
   RESIDENTIAL OBSERVATION AND ASSESSMENT CENTER
WORK TO STANDARDIZE RESIDENTIAL REIMBURSEMENT RATES